Commercial Observer
Owners Magazine 2019: Talking With the Top Developers and Owners of NYC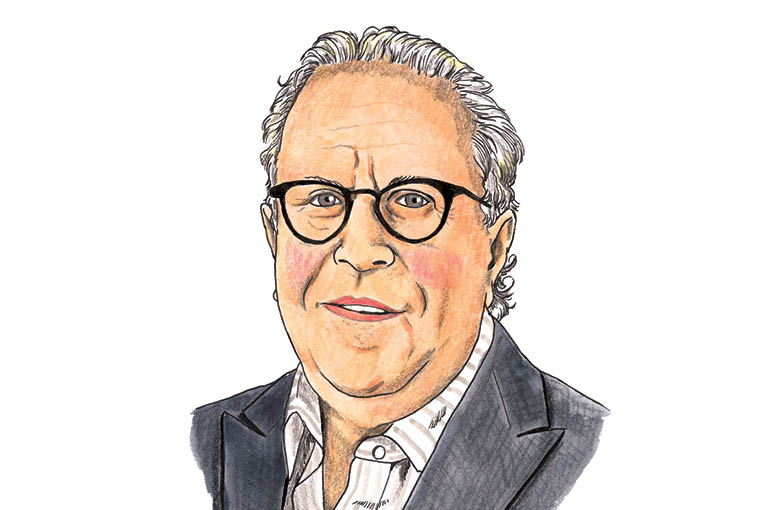 Mitch Hochberg

President, Lightstone Group
Do you think we're heading into a downturn? Why or why not?
From a macro-perspective, the runway must end at some point. That being said, aside from general malaise, most notably seen in the New York City condo markets, there is continued strength in our core businesses. Once supply and demand balances, growth will be re-established in the residential arena. The recent floundering of IPOs is somewhat of a canary in a coal mine in that lofty valuations are starting to feel the weight of gravity. Those who can produce real earnings with growth will be rewarded, regardless of industry, as fundamentals still dictate ultimate valuation. Nonetheless, we live in a dangerously interconnected world that can suffer from either a black swan event or a contagion that creates a flash crash of sorts.
What do you think the future looks like for WeWork and other coworking operators if the economy slows down?
The trend of smaller, focused utilization of office spaces is here to stay. However, coworking operators suffer from seemingly limitless long-term liabilities coupled with short-term sublease revenues that may prove to be erratic as unprofitable startups lose their luster. At some point, the music stops and the herd mentality will erode net-effective sublet lease rates. Everything boils down to supply and demand. It's been too much too soon in terms of the growth of WeWork. That ambitious growth has yet to be tested in a sustained downturn, but get your popcorn ready.
Is New York City losing its shine? Are property investors starting to look elsewhere?
There is simply too much human capital in terms of talent, culture and titans of industry in New York City. While New York will continue to remain the center of the universe, from a shorter term view, SALT implications and localized politics will steer capital flows disproportionately to the Sun Belt and other more business-friendly locations. There is a growing subset of developers who have become frustrated with the city and are clearly looking elsewhere. It's hard to believe that the trend will persist indefinitely, as ego, passion and the inevitable flight to safety will take root. History has shown that NYC bounces back in even the darkest of times. Never bet against New York.
How have you adjusted your business plan since the new rent laws were passed?
We're building ground-up in scale as opposed to seeking out value-add deals. Our city is in desperate need of both infrastructure upgrades and modern buildings to replace antiquated supply. The new rent laws have all but frozen capital investments in older housing stock and have put a dagger into a value-add investment strategy. Tenants' safety and quality of life will be adversely affected by this new legislation. The new laws will lead to a wide schism between newer-construction buildings and an increasingly dilapidated housing stock. When the real estate investment community has no economic motivation to invest in older housing stock, public-private partnerships will slow to a trickle and everyone loses.
Do the new rent laws present any opportunities for savvy owners?
Panic typically doesn't occur in NYC. However, there will be situational opportunities driven by debt maturities, breaches of covenants and sunsets of funds or capital sources. Those forced to sell with business plans that are no longer viable will suffer, and the buyers of the broken deals will be rewarded with patience. Regulation waxes and wanes, and the impatient will suffer while those who can afford to ride out the storm should benefit.
Is REBNY in need of a revamp? What needs to happen?
The overall tone in our industry needs to be changed. Real estate owners cannot be perceived as the adversary within the urban fabric. There was a collective failure across the entire industry to not recognize this sea change coming right for us. Rather than be reactionary, there needs to be compromise rooted in public-private partnerships. Economic incentives need to be re-established for the business community to drive investment and improve the overall quality of life for residents.
What's the biggest headache in your job that no one knows about?
Anything having to do with shutting off or turning on gas. Why is that so difficult to do in New York City?
What's more important: having the best lawyer or having the best accountant?
If you don't have the right lawyer, there may never be any money to count.
Most underrated neighborhood in the city?
I might be biased by the recent opening of our Moxy East Village, but I would have to say the East Village. It still has all the urban grit that made it what it is, but every time you walk around there you uncover something new.
If you could pick the Republican and Democratic nominees for President, who would they be?
Abraham Lincoln and Franklin Roosevelt.
LIGHTNING ROUND:
Favorite book? "The Last Lion,"William Manchester's Winston Churchill biography
Favorite restaurant? Villa Verde in Capri
Favorite vacation spot? Capri. There's Italy, and there's everything else.
Favorite TV show? Right now, "Fauda," but only if you watch in Hebrew with subtitles
Favorite sport? Hockey. And those who knock it haven't been to a live game.