Commercial Observer
Commercial Observer Power 100 (2022): Mitchell Hochberg and David Lichtenstein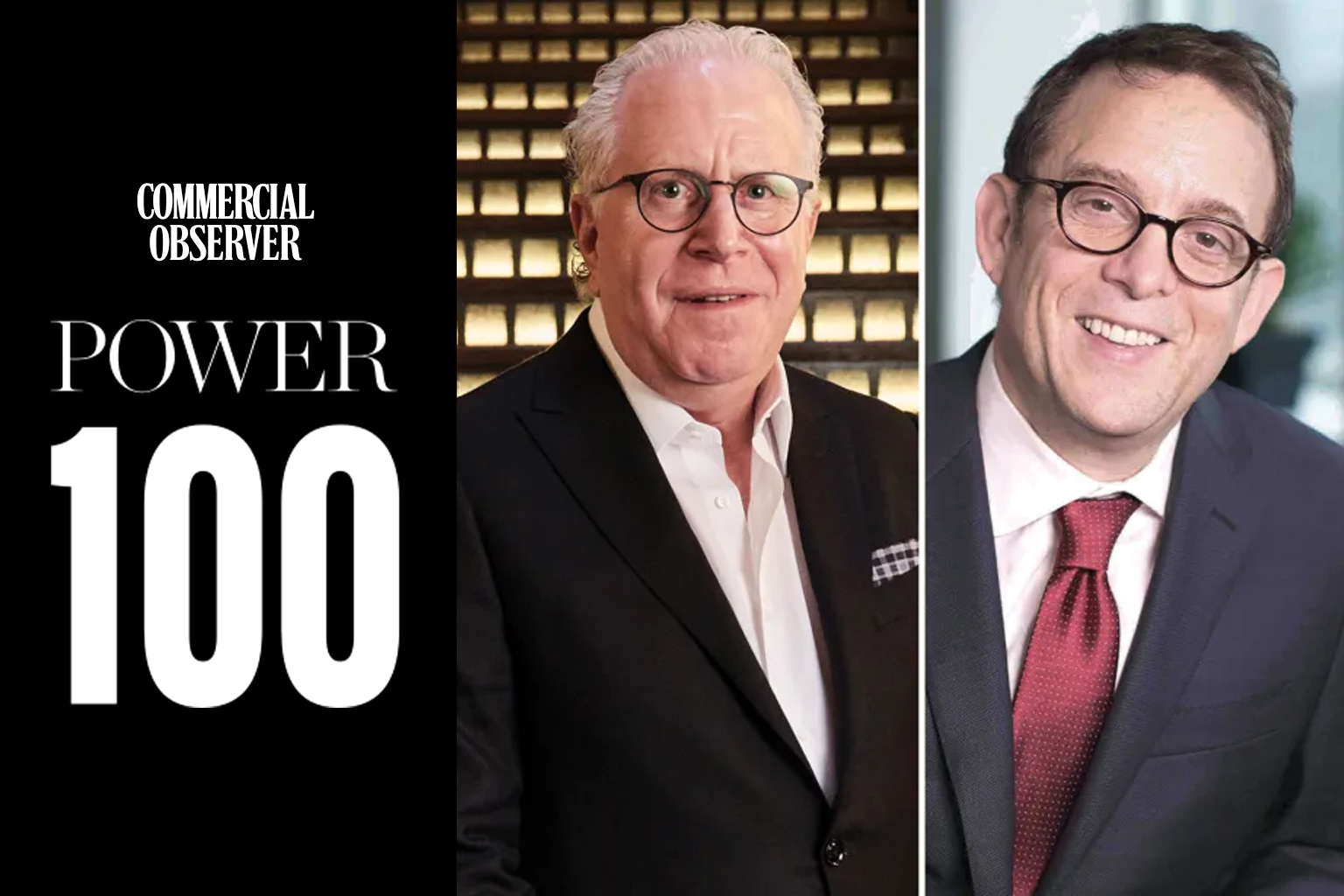 #69
Mitchell Hochberg and David Lichtenstein
President; Chairman and CEO at Lightstone Group
Last year's rank: 54
By Max Gross
May 16, 2022 9:00 AM
Hospitality remains one of the unfortunate sectors of real estate that can't seem to get back on its feet, post-COVID. For that reason one might be tempted to say 2022 is a year when Commercial Observer would be wise to leave Lightstone off our Power 100.
This would be an error.
While known for its stylish Moxy hotels, and thus the keeper of some 4,300 keys (according to its website), Lightstone is a far more diversified real estate company than mere hotels.
Lightstone is breaking ground on a massive multi-family mixed-use project in the Bronx, the site of which it bought in 2019, and should be getting construction underway this summer before the 421a development incentive expires. Its condo at 130 William Street in Manhattan is almost entirely sold out, and it has unveiled 40 East End Avenue, a new boutique condo on the Upper East Side.
Lightstone is investing $500 million in logistics and industrial; it set up a logistics investment platform at the end of 2019; it has acquisition offices in L.A., Chicago, and Charlotte, N.C.; and it has begun scooping up properties throughout the South, including in the Miami area.
In life sciences, it's doing a couple of hundred million in deals, buying up offices in Philly and Boston that it's converting to lab space.
Finally, Lightstone in December completed one of the biggest transactions in the history of the company — a $1 billion multifamily housing purchase of 27 different properties in suburban Detroit.
And if that's not enough to convince one that Lightstone wasn't hurt too bad by COVID-19, its debt platform doubled last year, according to Mitchell Hochberg, putting out money like$52 million on twoMidtown properties, or $15 million on a 176-unit apartment complex in Houston — and that's just in the last two months.
"All in all, it was a banner year for us," Hochberg said. As for hospitality … yes, Hochberg admitted, occupancy rates in 2021 were not like in 2019. However, he added, "they will be in 2022."
And, while the pandemic roiled so much of the sector, Lightstone kept its head down and kept working at a 303-key Moxy at Bowery and Broome that will open in October, and a 216-key one in Williamsburg, Brooklyn.