Commercial Observer
Commercial Observer Power 100: Mitchell Hochberg and David Lichtenstein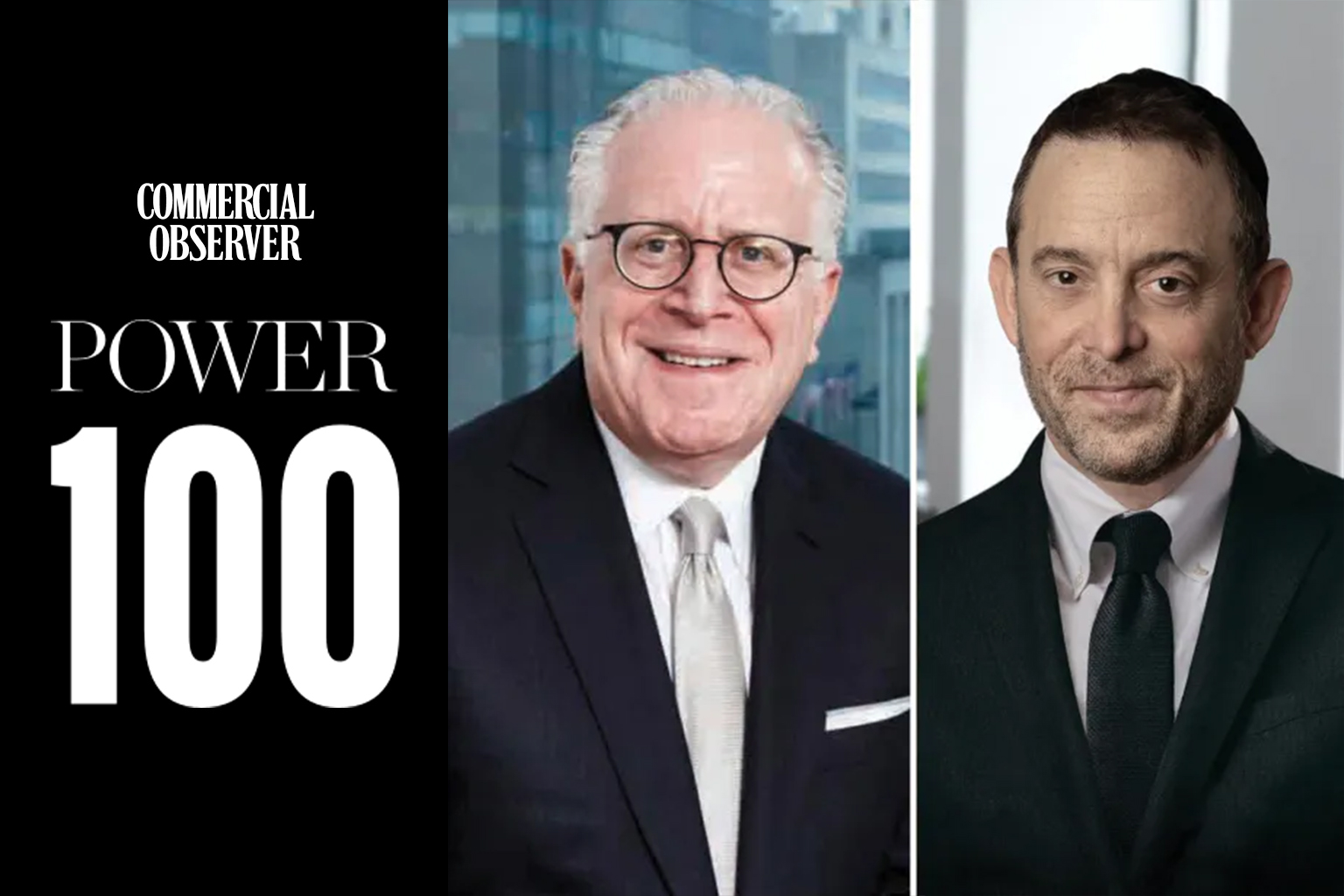 #60
Mitchell Hochberg and David Lichtenstein
President; Chairman and CEO at Lightstone Group
Last year's rank: 69
By Aaron Short
May 15, 2023 9:00 AM
The Lightstone Group has built a vast empire of workforce housing complexes across 20 states, which would be impressive enough, but perhaps the more fun part of Mitchell Hochberg and David Lichtenstein's portfolio is the hospitality bit in New York City and Los Angeles.
Lichtenstein founded Lightstone in 1988 as a multifamily residential business. Hochberg joined in 2012 after stints running Ian Schrager's hotels and advising financial institutions at Madden Real Estate Ventures. Since then, the company has diversified into allocating capital, developing and managing properties, operating a real estate investment trust and a venture capital division, and has even gotten into the reinsurance business.
Lightstone currently owns 25,000 units throughout the Midwest, the South and New York, with workforce housing comprising most of its portfolio. The company started construction on a 710-unit multifamily project in the Bronx's Mott Haven last year, but the state legislature's refusal to extend the deadline for a tax abatement it was relying on could put the project in jeopardy.
"We put in footings and put in foundation and we were waiting for the 421a extension, which doesn't look like it's going to come," Hochberg said. "There are issues with lenders who don't want to fund the construction of projects because they're concerned about something happening that could impact the project from being completed."
The company also has a portfolio of 10 million square feet of industrial properties in the outskirts of major metropolitan areas in the Northeast and Southeast. Lightstone dived into warehouses and distribution centers after observing the need for more storage space for the supply chain.
"People started to understand the convenience of Amazon, and there's more of a focus on people producing and buying products made in the U.S.," Hochberg said.
Most notably, Lightstone has become one of the largest private hotel owners in New York City, largely due to its Moxy hotel brand. Two hotels opened in the Lower East Side and Williamsburg in the past six months. Its largest project, a 727-room, dual-branded hotel in Downtown Los Angeles, gives guests a place to stay near the L.A. Convention Center.
"We have focused on a certain niche, an affordable lifestyle hotel," Hochberg said. "It has really resonated with today's traveler. The rooms are smaller but there's high design, and the rooms are really affordable."